Perennials & Grasses
Show / roll up description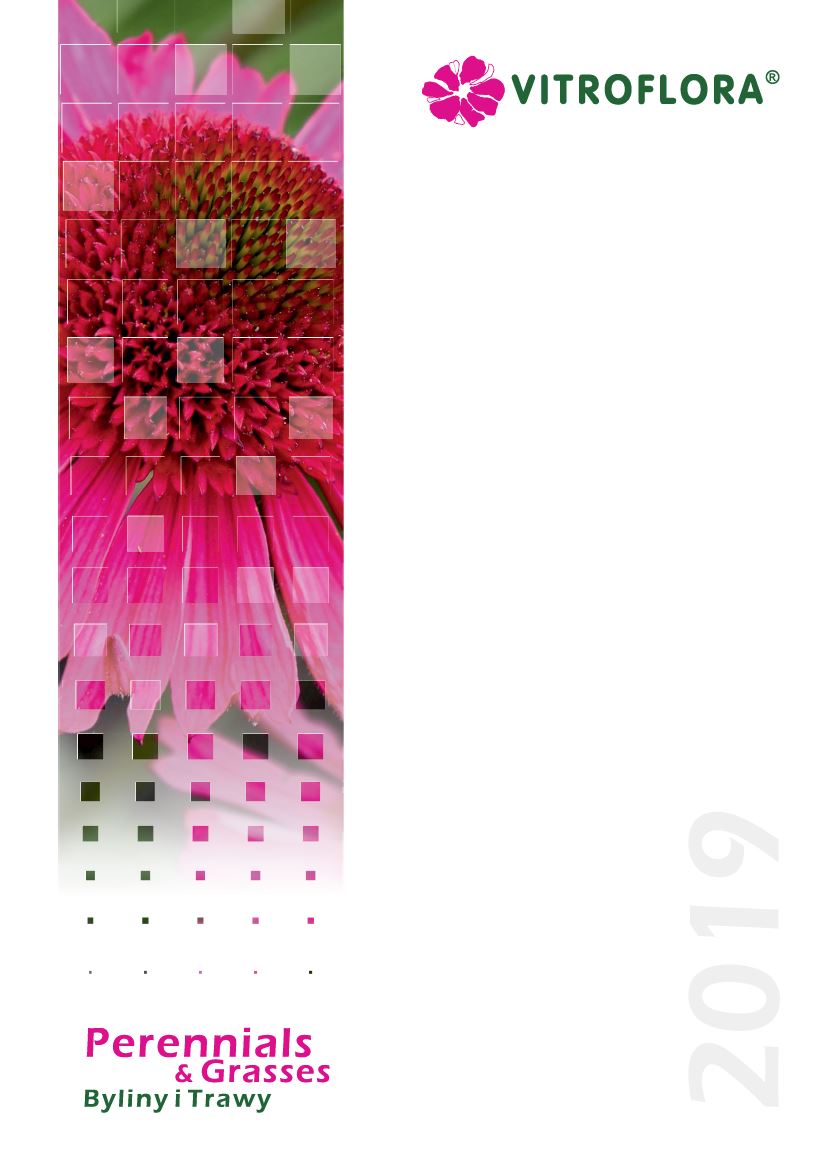 Vitroflora, a partner of the perennial industry!
Vitroflora is a private company located in Poland with over 40 years of horticultural experience. We specialize in the production of ornamental young plants and starter material from our laboratory. Our comprhensive range of products includes:
Annual & Biannual crops including basket and patio plants, poinsettias

and bedding plants. All of which we distribute to our polish and East

European customers.

In and ex vitro material (Stage3) from our own tissue culture laboratory

which we distribute to customers across the world.

An extensive assortment of perennial plants distributed throughout the

whole European market.
Thanks to high quality of plants genetics and good customer service Vitroflora has become a trustworthy supplier to the perennial industry. Aiming to create a complete perennial range we have also selected some varieties from other breeders, which have been trialled and tested under tough polish weather conditions. Our main partners include: AB Cultivars from the Netherlands, Marco van Noort from the Netherlands, Rene van Gaalen from Netherlands, New World Plant, Plants for Europe and Genesis from the UK, Planthaven from USA, Plantipp from Netherlands and Dummen Orange. Terranova Nurseries and Walters Gardens from USA.
Our tissue culture raised young plants are produced from our own laboratory and are acclimatized on an area of 40.000 m2 of modern greenhouses. Having such a vertical and integrated supply chain ensures full control over plant production ensuring high quality is maintained. Our mission is to provide the best quality young plants, a diverse range of varieties and offer good guidance to our customers allowing them to obtain efficient and profitable plant production.
Our sales team is ready to support you with technical & professional information and create an offer according to your needs. We hope our catalogue provides you with much inspiration for 2019 and we look forward to assisting you with your requirements for a successful new season!
Tomasz Michalik & Vitroflora Team
84 cell,
paper pot 3,5cm
40cell, plug
5cm
28 cell, plug
7cm
Standard young plants
MIDI young plants
MAXI young plants